Welcome to Faith Christian Fellowship International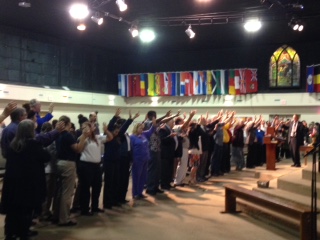 In 1979, Bishop William and Hattie Hildreth and a group of ministers who had a common vision, united faith, and a biblical focus on the apostolic ministry of the New Testament church founded Faith Christian Fellowship International (FCFI). Their heartfelt desire was to see a worldwide fellowship commissioned to serve full gospel ministers, churches, and missionary endeavors, which would sustain and maintain a strong body of believers, directed by the Holy Spirit, through Jesus Christ.
Network of Churches, Pastors & Missionaries
Faith Christian Fellowship International serves: Churches, Ministries, Missions and Religious Organizations. We serve Licensed and Ordained Ministers, Christian Education Ministers, Pastors, Missionaries, and Individuals seeking to be in the ministry.
FCFI is recognized as a nonprofit organization by the Internal Revenue Service under the Federal 501(c)(3) tax provision.
Our Mission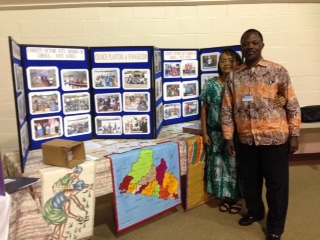 Our Mission at FCFI is to develop a fellowship of strong believers to send out as laborers in the field. FCFI's desire is to unify these strong believers into a network that encourages and equips for the furtherance of the Kingdom of God. It is our hope that if we follow the command from our LORD in Mark and Matthew to go into the world then and only then will we show the love of God. A strong body is developed by all of the body parts participating for the common goal as in Ephesians 4:11-16.
"Sending laborers around the world armed with tools to win the lost and raising them up to reap for Christ."
Our Goals
One of the desires of Faith Christian Fellowship International (FCFI) is to be more than just a fellowship that merely takes your dues and holds "bless me" conferences.
We want to offer our members support and training classes to help them build their church, grow as a pastor, develop their mission organization, help them develop their boarding school, Bible college, Christian school, rescue mission, Christian book store or any other type of religious organization that is trying to win people to Jesus.
Contact Us
If you are interested in learning more about Faith Christian Fellowship International and our fellowship for spirit-filled, full gospel churches, pastors and missionaries worldwide, please fill out our online contact form.